Going to the subjects view from the left hand side panel will direct you to the most important part of Intranet for Lecturers.

This list shows the overview of the subjects you have to teach for the given Academic Year.

This is also where you will be directed to Check-in/out and take Student Attendance.

SOS: some subjects may belong under the same 'Group'. This means you will have to remember to communicate things clearly to all subjects (i.e.: uploading the material, using the message board, sending notifications, etc. to all subjects of the same group).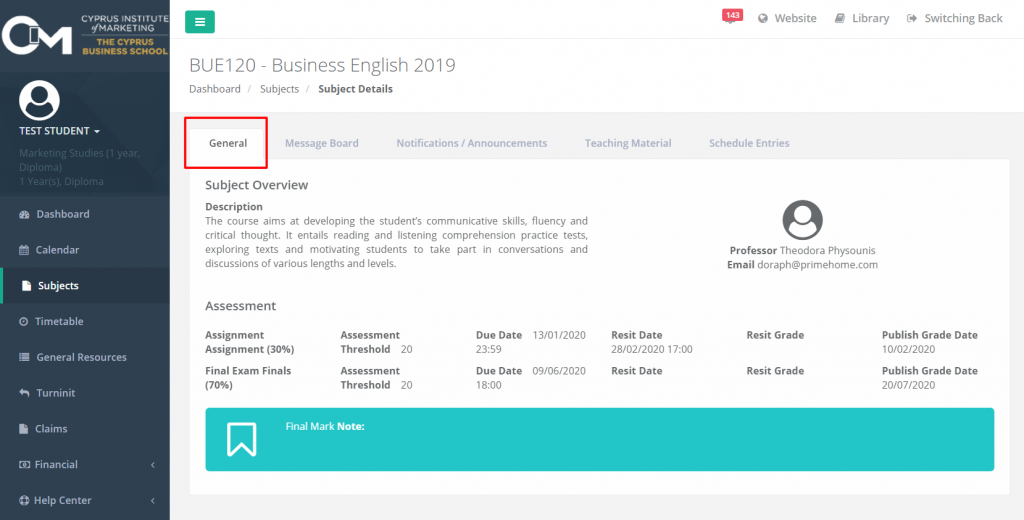 MESSAGE BOARD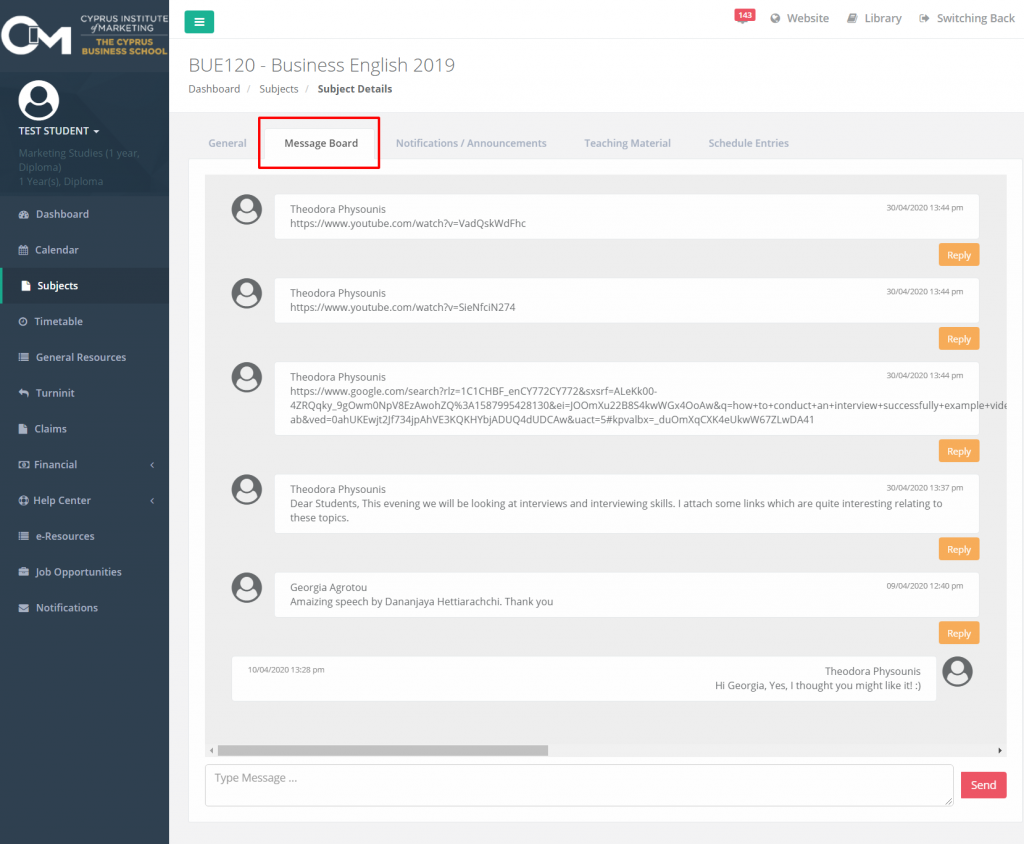 NOTIFICATIONS / ANNOUNCEMENTS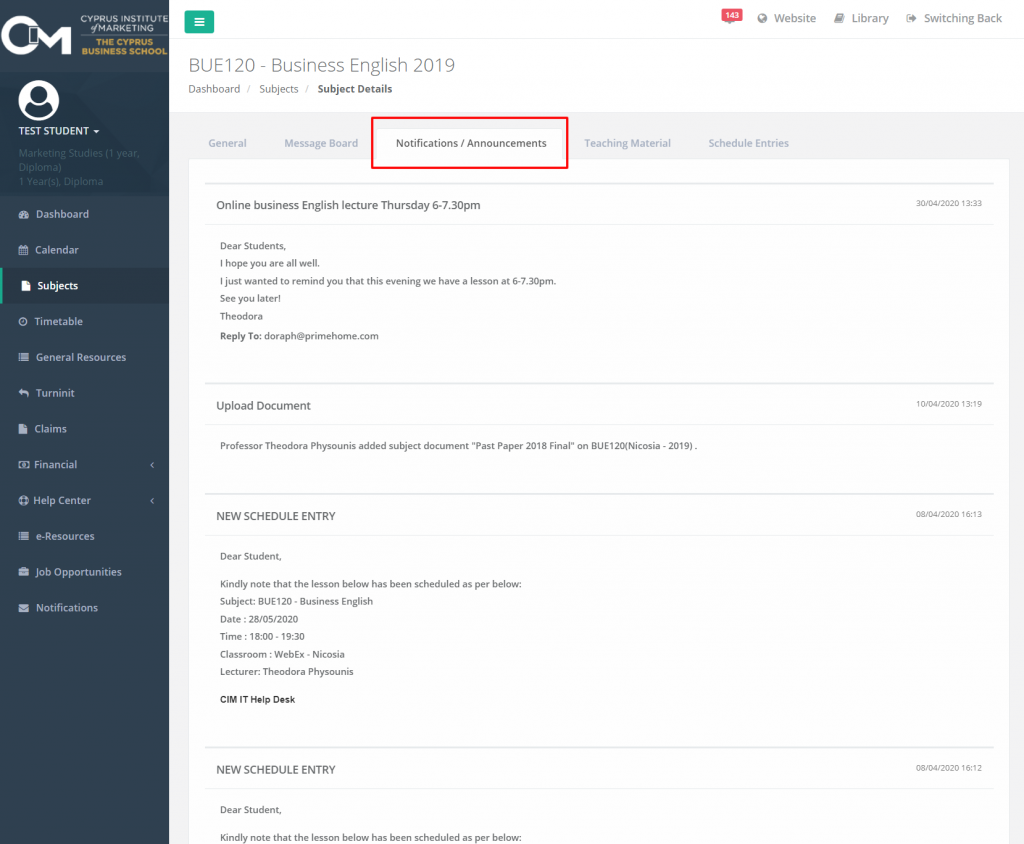 TEACHING MATERIAL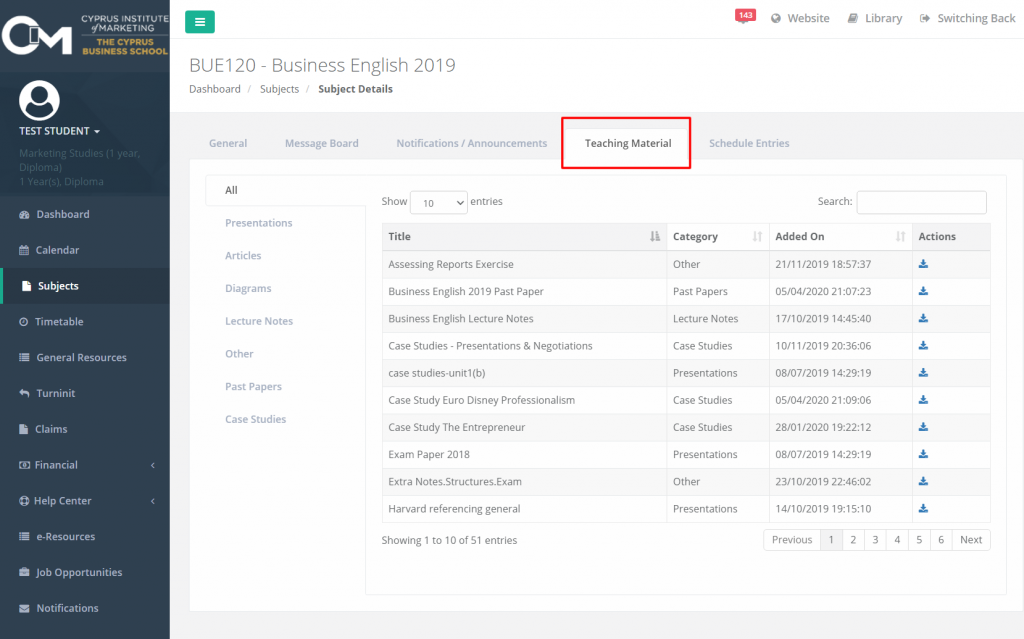 SCHEDULE ENTRIES