Nicosia & Limassol 2022 - 2023 Faculty: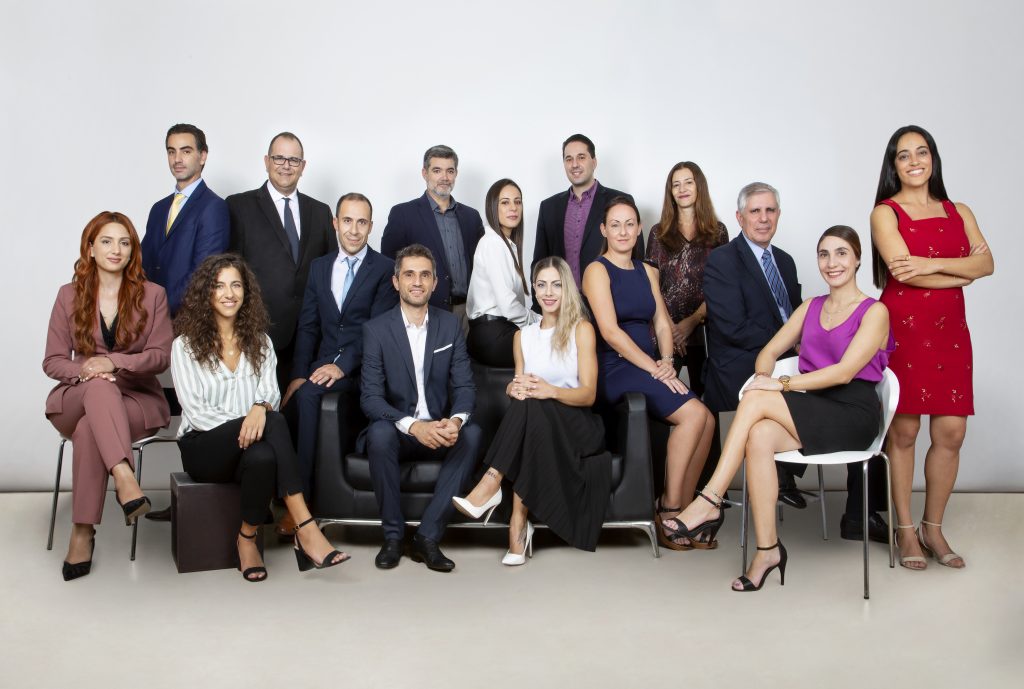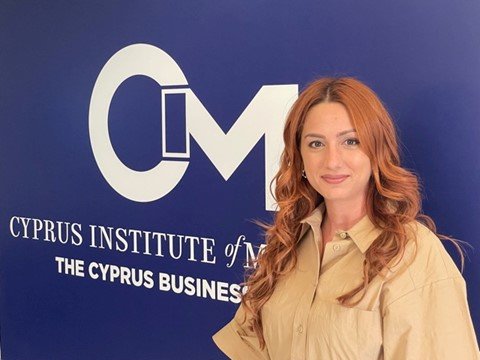 Associate Prof. Dr Myria Kkali
Permanent Lecturer
Dr Myria Kkali is a full-time lecturer at CIM and the Academic Director at the Nicosia Campus. Her research interests include sensemaking and sensegiving practices in organisations, data-based marketing and social marketing. 
Myria has been working in academia since 2012, when she was employed as a GTA in the Nottingham University Business School (Marketing department), where she received her PhD in 2018. She has been working as the Academic Director (Nicosia) at CIM since June 2017, where she delivers modules in topics such as marketing management, consumer behaviour, research methods, global marketing and contemporary marketing challenges. She has presented her own research at the 2015 British Academy of Management Conference, held in Portsmouth in October 2016, and her conference paper was published in the conference proceedings.
Myria is very interested in bridging the gap between academia and industry and has published a number of articles in the Business Bulletin of the CIM Research Centre. She has also delivered training seminars and has participated in consulting projects. She has developed close ties with many industry specialists since her move back to Cyprus in 2016 and has co-founded an NGO focusing on bringing about social change through music, by bringing opportunities to children and young people from low socio-economic backgrounds. Myria acts as the marketing and communications officer of the organisation.
Fields of Expertise for Modules Delivered:
Marketing Management
Digital Marketing
Human Resource Management
Ms Nectaria Hadjiyianni
Visiting Lecturer
Nectaria Hadjiyianni has a degree in Applied Accounting from the Oxford Brooks University, a Master of Laws in International Business with Employment and Human Resources from the Cardiff Metropolitan University and is a Fellow member of the Association of Chartered Certified Accountants in the UK and of The Institute of Certified Public Accountants in Cyprus (ΣΕΛΚ). She is also a holder of the professional certificate in Life Insurance and Insurance from the Insurance Institute of Cyprus.
Nectaria is a professional banker at a major bank in Cyprus. Her professional experience includes working in several sectors of the bank with major the Retail Banking Services. She is also a part time trainer in the bank, delivering lectures to bank employees both theoretical and practical. Nectaria is an Accounting and Finance lecturer, developing and delivering courses of Professional Qualification (ACCA) as well as Academic Programs in Accounting and Finance with her primary teaching experience in Managerial Accounting, Financial Accounting, Financial Reporting, Advanced topics in Financial Accounting, and Financial Statements Analysis.
Fields of Expertise for Modules Delivered:
Financial Accounting
Financial Management
Management Accounting
Ms Theodora Physounis
Visiting Lecturer
Theodora Physounis was born and brought up in London, UK. She finished school in Hampstead and went on to study Economics after which she achieved BA (Hons) and Masters Degrees. Since 1992, she has been teaching both Economics and the English language at various levels privately and at different institutions. Theodora taught Economics and related subjects at the University of Westminster, London for eight years where she also undertook research and contributed to publications. She also taught Economics and the English language at the Philips College, Nicosia for nine years. She joined our institution in 2012 where she teaches Economics, Business English, Banking and related subjects and Professional Skills for Business and Finance.
Fields of Expertise for Modules Delivered:
Business English
Economics
Banking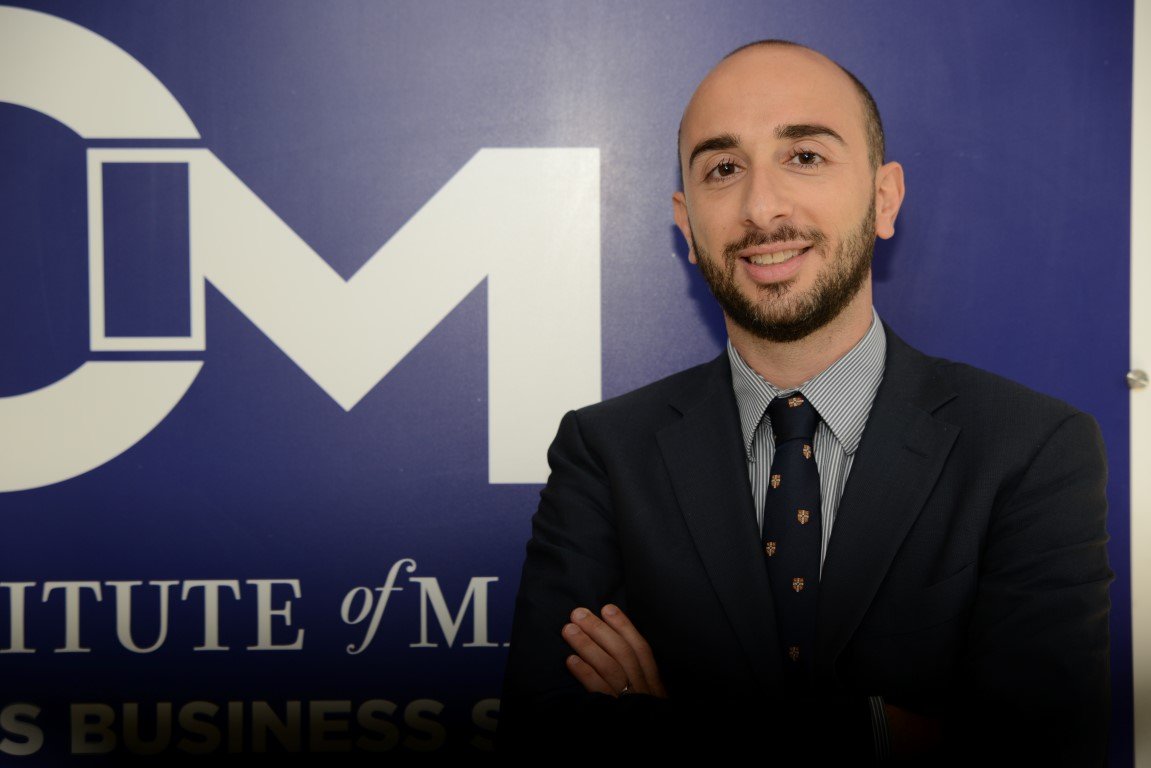 Mr Yangos Hadjiyannis
Permanent Lecturer
Yangos Hadjiyannis studied at the University of Nottingham where he earned an LL.B. with a First Class Honours. He then moved to the University of Cambridge (Trinity Hall) to study for a Postgraduate Diploma in Management Studies and then for an LL.M. in International Law, which he earned with a First Class. Achieving 1st place among Law students at Trinity Hall College, he was proclaimed a Bateman Scholar for Academic Excellence. He moved back to Cyprus in 2007 to successfully complete the Cyprus Bar Examinations and became a member of the Cyprus Bar Association. Since 2008, he has been the Deputy Director-General of CIM-Cyprus Business School, in charge of business development and strategy. He is a lecturer of Commercial Law & Marketing at CIM and a Visiting Lecturer for Management at Peoples' Friendship University, Moscow. He is also a Chartered Marketer and a Member of the Chartered Management Business School. He is a member of the Cyprus Advertising Control Agency and advisor to many companies on issues of strategy and management.
Fields of Expertise for Modules Delivered:
Corporate Law
Management
Marketing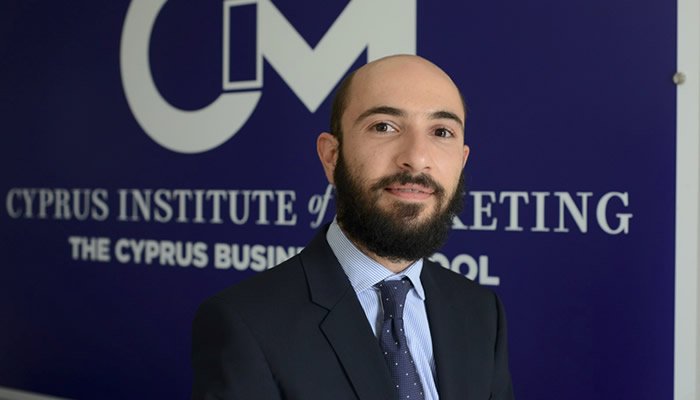 Dr Christos Hadjiyannis
Permanent Lecturer
Dr Christos Hadjiyannis has been Director of Quality & Research at CIM since 2015, where he has overseen a strengthening of the research culture at CIM and an institutionalisation of quality assurance at the Business School. He continues to teach and publish in English Literature but on a daily basis he oversees quality assurance at CIM. Christos holds degrees from the Universities of Nottingham, Cambridge, and Edinburgh; has held fellowships at the Institute of English Studies (University of London) and Wolfson College, (University of Oxford), and has taught at the universities of Oxford, Edinburgh, and Cyprus. He is on the executive committee of the European Association for Distance Learning (EADL) and a regular attendee of EADL and EURASHE seminars and workshops.
Fields of Expertise for Modules Delivered:
Business English
Research Methods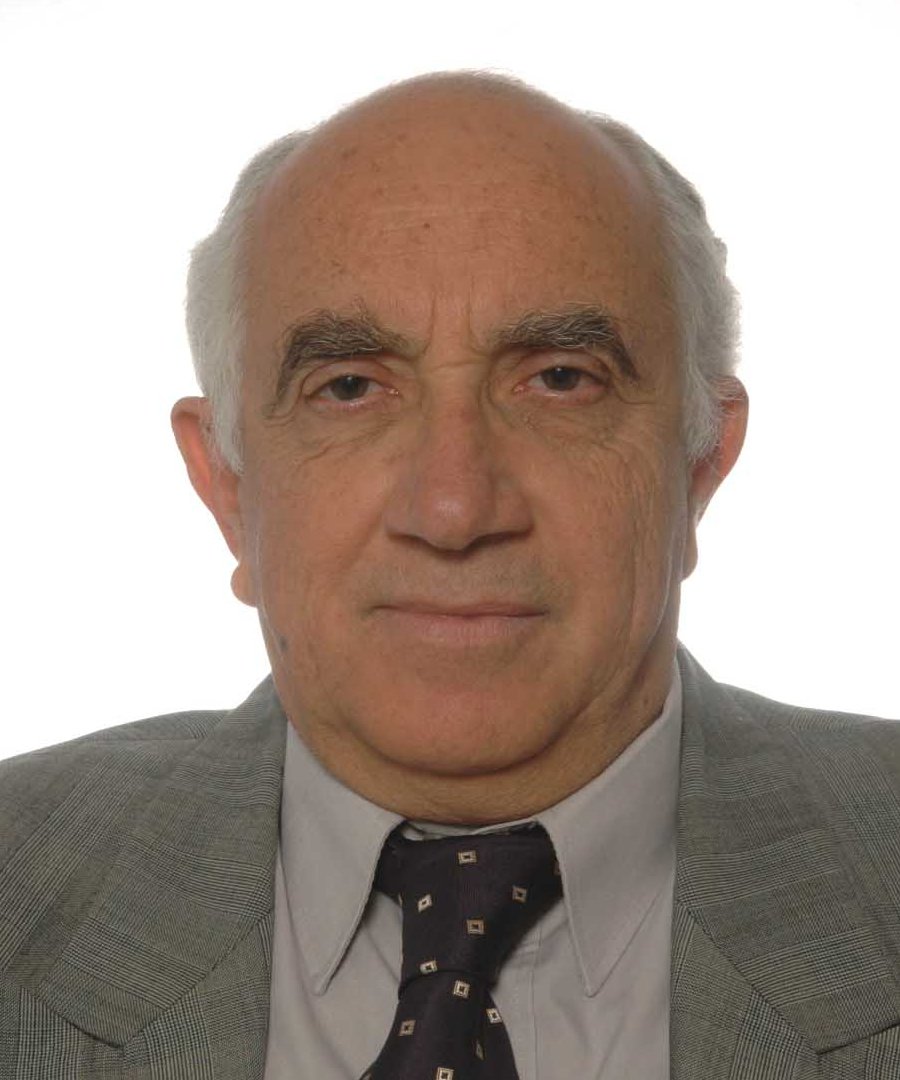 Professor Theo Hadjiyannis
Permanent Lecturer
Professor Theo Hadjiyannis studied for two years at Exeter College in the United Kingdom, where he received a Diploma in Business Studies. He then continued his studies at Loughborough University, obtaining a B.Sc inSociology & Economics. Professor Hadjiyannis then pursued his studies at the City University, London, where he obtained his M.Sc. in Administrative Sciences, majoring in Marketing. In 1976, Professor Hadjiyannis returned to Cyprus where he commenced his career at a large building material manufacturing firm in the post of Export Manager. He later joined the Central Bank of Cyprus, where he stayed until 1980. He has been the Director- General of the Business School ever since. In August 1983, he was appointed Honorary Education Liaison Officer of the Chartered Institute of Marketing (UK). In 1987, he was elected President of the Cyprus Association of Private Tertiary Educational Institutions. In 1991, he was elected a Fellow of The Chartered CIM-Cyprus Business School. He has various publications in acclaimed Journals and he is an advisor to many local and international companies.
Fields of Expertise for Modules Delivered:
Marketing Management
International Marketing
Economics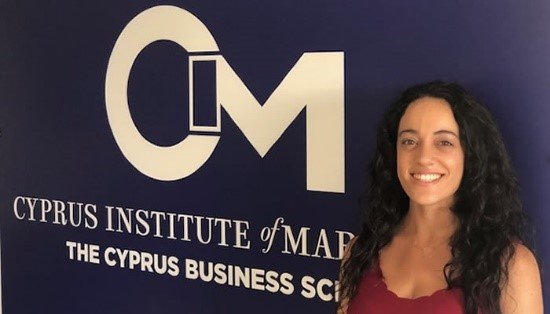 Dr Evie Michailidis
Permanent Lecturer
Dr Evie Michailidis , completed all her studies; BSc in Psychology MSc in Occupational and Organizational Psychology, PhD in Psychology at the University of Surrey, UK. Her PhD aimed to explore the feeling of embitterment in the workplace. During her PhD studies she has worked as an Academic tutor and a Postgraduate and Undergraduate Teaching Assistant in the Psychology Department at the University of Surrey. Evie has also worked as a research fellow on various projects including; "A Systematic Review for Multiple Sclerosis Society", A Systematic Review of models of care that help maintain independence and vitality for Frail Elderly Adults", " A technology feasibility study for multi-scale modeling of biological time in healthcare impact". Her main research interest lies in the field of Occupational Health Psychology, such as stress, work life balance, work-related rumination, sleep, embitterment, burnout and in general anything around employees' health and well-being. She has written articles for both peer-reviewed academic and non-academic publications, along with presenting at numerous academic and professional conferences. She is a member of the British Psychological Society and the European Association of Work and Organizational Psychology. Evie is also an accredited BPS Ability & Personality/Psychometric test user.
Fields of Expertise for Modules Delivered:
Human Resource Management
Organisational Behaviour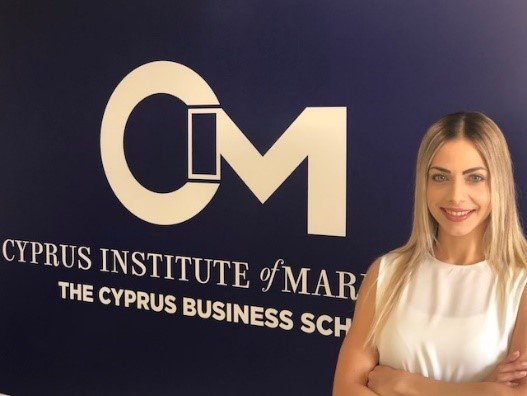 Associate Prof. Dr Christiana Charalambidou
Permanent Lecturer
Dr Christiana Charalambidou is an Economist who specialises in labour market and education market research, and an expert statistical analyst with extensive experience in large data analysis.
Over her career, she has worked on several research projects that examine the causes and dynamic properties of over-education and skill mismatch, the consequences of over-education on worker behaviour such as on-the-job search, the relationship between education and labour market outcomes and the polarisation of the job's distribution due to technological change. Her publications and research use large datasets and advanced econometric techniques to conduct high-level analysis. The primary aim of these analyses is to better understand the issue at hand to be able to assess its policy implications and make policy recommendations to the government, offer strategic insights to businesses and Executives, and provide career advice to individuals.
She is also an HRDA Certified Trainer of Vocational Training and have been working as a Corporate Trainer in the areas of Business and Managerial economics, Business Analytics, Executive Decision making and Negotiation Skills. Lastly, she has also worked on several multi-disciplinary projects such as the provision of economic analysis, feasibility studies and reporting for the socioeconomic impact stemming from environmental, sustainability and circular economy policies.

She holds a PhD in Economics from the University of Sheffield, an MSc in International Employment Relations and Human Resource Management from the London School of Economics and Political Sciences (LSE) and a BA (Honours) in Economics with French from the University of Nottingham, UK. She has also studied Economics at the University of Social Sciences in Toulouse, France and is a member of the European Association of Labour Economists (EALE). 
At CIM she holds the position of Associate Professor acting as a Lecturer, MBA Supervisor and student mentor.
Modules taught: 
Economics 
Quantitative Methods 
Research Methods 
Statistics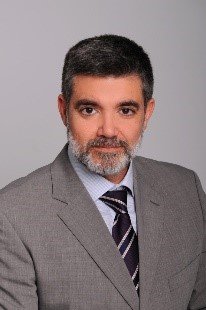 Mr Dinos Ioannides
Visiting Lecturer
Dinos Ioannides is a management trainer and consultant with a proven track record of over 25 years working with Cypriot and Global firms. His areas of expertise span sales, marketing, communication and leadership. He has extensive experience in the field of customer experience management and process improvement. Over the years he has delivered lectures and training courses to various bodies and tries to make time to teach as often as possible as it is something he finds greatly rewarding. His academic journey began in electronics and communications engineering and led to business administration. He has a proven track record of continuous improvement in productivity and operational performance, sales and profitability in the companies he has worked for. His managerial roles included customer service, sales, commercial and general management. He has worked on improving total quality in various companies and to this end has achieved certification as an ISO auditor. Having worked with employers such as Apple authorised representatives and IBM business partners, he spent his last ten years, as an employee, with DHL before leaving the position of general manager, transitioning to partner in Business Insights, a customer experience management company. Its driving philosophy is a research and measurement-based improvement of the customer experience. Everything that happens in a company should contribute to a unique customer experience, outperforming competition on all counts. He is a certified trainer and process improvement advisor.
Fields of Expertise for Modules Delivered:
Consumer Behaviour
Marketing
Executive Skills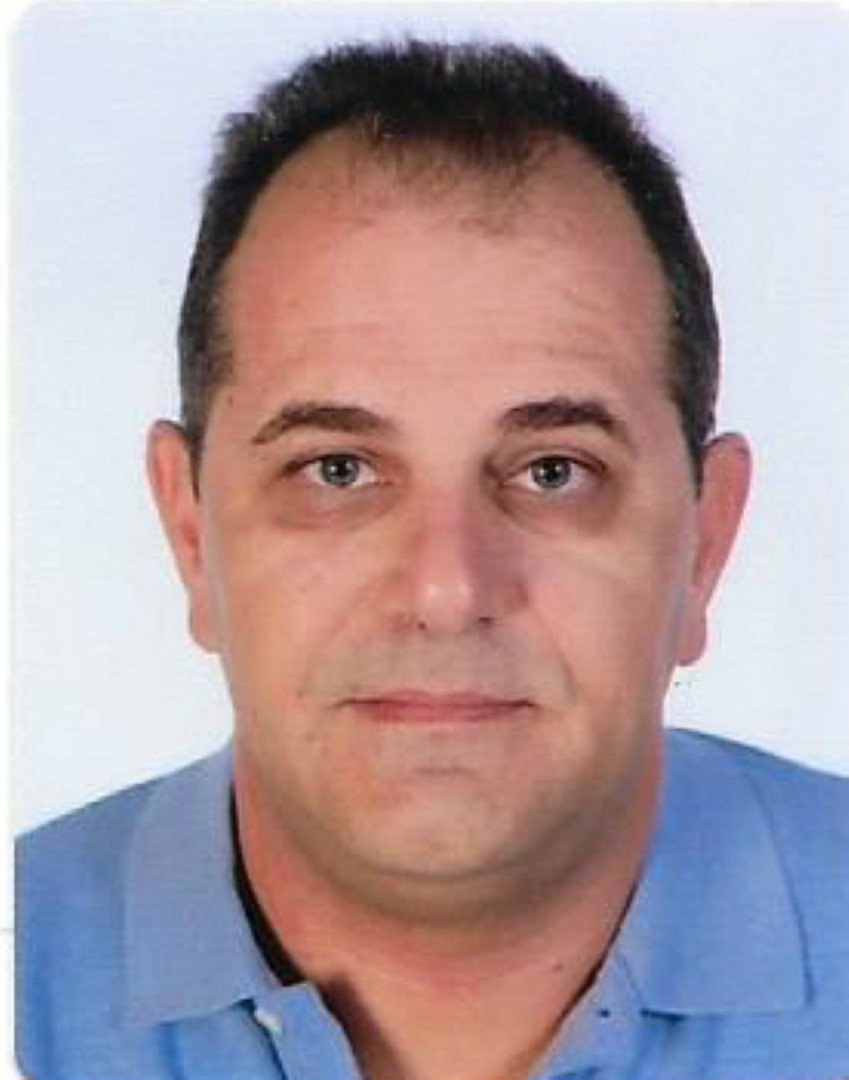 Mr Marios Timinis
Visiting Lecturer
He is a holder of a B.A (Hons.) in Accounting & Finance, an Executive Master of Business Administration (MBA) and a Fellow member of the Association of Chartered Certified Accountants (ACCA). He worked for an audit firm in London for five years. On his return to Cyprus he was appointed as a Deputy Director of the Internal Audit Department of a private Group of Companies for three years and since 2005 he holds the position of Financial Manager. In addition, he was appointed for a period of about two years by the ACCA as a marker of the Advanced Taxation – Cyprus Variant examination paper.
Fields of Expertise for Modules Delivered:

Mr Michalis Pekris
Visiting Lecturer
Educated in the UK as an engineer and later as a financial mathematician, went on to practise and qualify as a Chartered Accountant. Currently employed in a C-suite position in the Financial Services Industry and until recently, a Banker, associate Head Trainer with Ernst & Young Academy of Business, University of Nicosia, University of Cyprus as well as CIM-Cyprus Business School. Michalis has over 15 years of experience delivering courses in Accounting and Finance to audiences all over the world, from trainee accountants to Board level Directors. Recently he has obtained successfully with Distinction both the LLM as well as the MBA qualification from a recognized UK University. His latest academic achievement is a Diploma on FinTech obtained by Oxford University.
Fields of expertise for modules delivered:
Auditing
Auditing in Context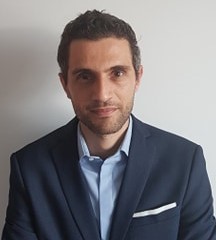 Mr Louis Kangas
Visiting Lecturer
Mr. Louis Kangas is a Visiting Lecturer at CIM.  He is an experienced marketeer working in the largest FMCG group in Cyprus.  Amongst others, he has developed experience in brand management, customer insight and advertising, specializing in marketing strategy and marketing management. He holds an MSc in Marketing from University of Bath, UK and a BSc in Public Business and Business Administration from University of Cyprus.
Fields of Expertise for Modules Delivered:
Marketing Strategy
Marketing Management
Brand Management
Customer Behaviour and
Advertising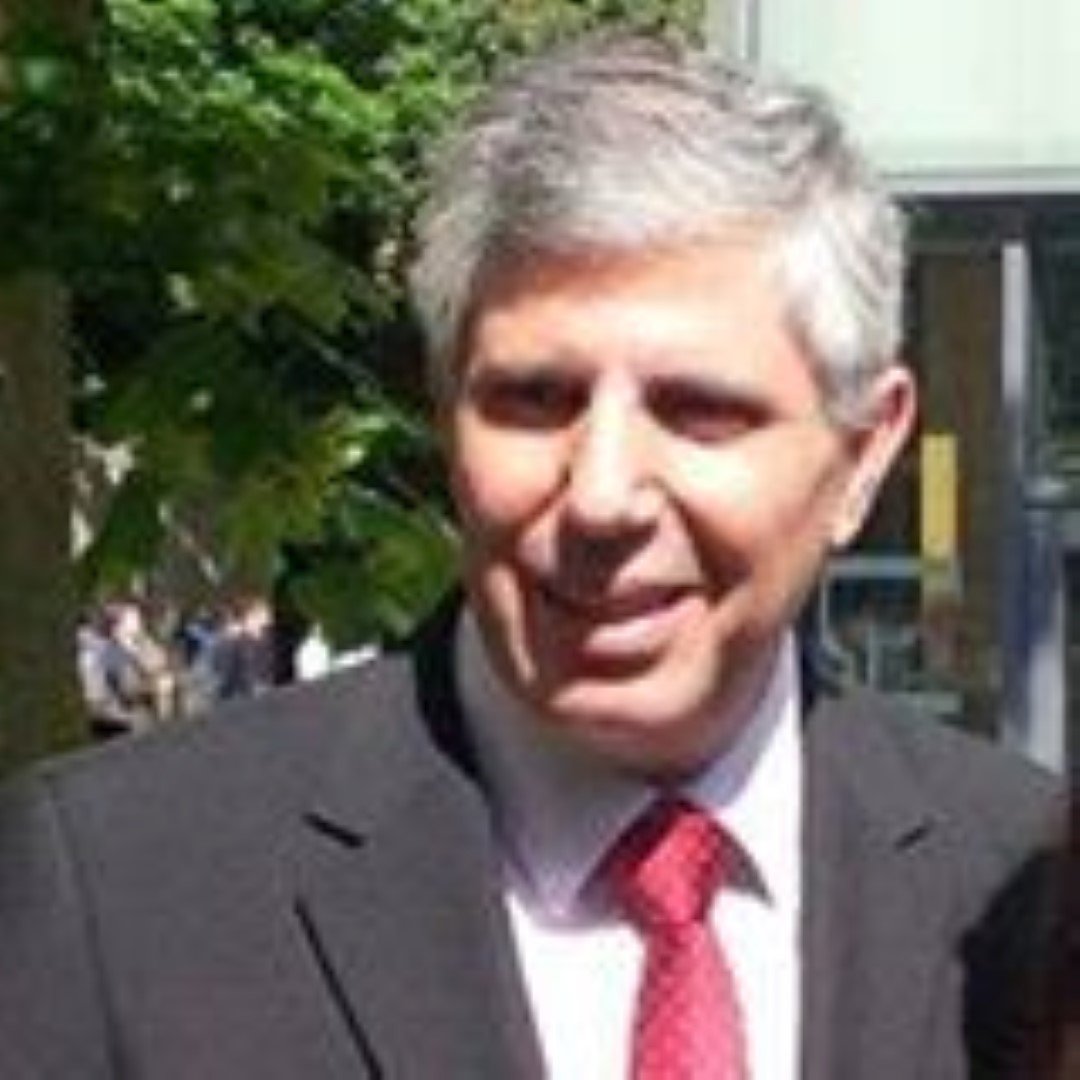 Professor Marios Georgiou
PERMANENT Lecturer
Prof Marios Georgiou has been a Visiting Lecturer at CIM for seven years, teaching International Marketing and Business Policy & Strategy for the MBA and BBA classes. Since 2022 he is a Permanent Lecturer and the MBA Director. He continues to be a supervisor for doctoral research for the Business School at Gloucestershire University. He is also active mentor for students at Warwick University and UMIST through official mentor programmes from the respective institutions. In addition to his doctorates and Masters dissertations, he has also authored academic papers. His working experience for over 26 years is with one of the largest oil companies globally (BP Oil). He has held various international management roles. His last position was the regional sales manager for BP Lubricants in the East Med and North East Africa regions where his main responsibility is to develop the business and grow the company's market share in the area. During his PhD research at the University of Manchester (UMIST), Dr Georgiou was working at the University's chemical engineering department as a Teaching Assistant. He studied Chemical Engineering at UMIST for a BSc and then received a scholarship and a part time teaching assistantship from the university to continue for MSc & PhD in distillation research. During his employment in BP he obtained a distance-learning MBA with Warwick University and, more recently, a DBA with Gloucestershire University. His main research field of interest is foreign market entry.
Fields of Expertise for Modules Delivered:
International Marketing
Strategic Management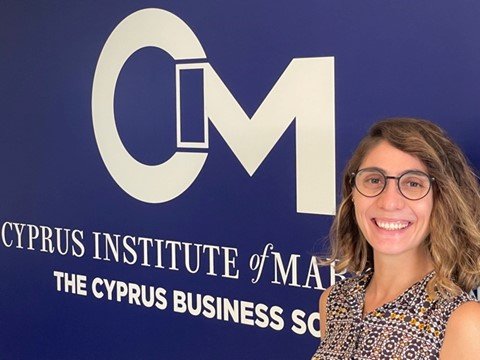 Dr. Georgia Thrasyvoulou
Permanent Lecturer
Dr. Georgia Thrasyvoulou is a full-time lecturer at CIM and the Director of Student Affairs and HR.
She holds a Psychology Degree from the University of Cyprus, a master degree and a PhD in Organisational Psychology from the University of Leeds. She is a licensed Occupational and Organisational Psychology Practitioner. She is also a holder of a Post-Graduate Certificate (PGCHE) for teaching and learning in Higher Education and a fellow member of the Higher Education Academy (FHEA). She has been a Post-Doctoral Research Fellow at Cyprus Centre for Business Research at CIM since 2017, where she is actively engaging with the centre's research activities and conferences. She was acting as a part-time Lecturer and academic supervisor at CIM. She has been involved with lecturing in various Universities and Institutions including Leeds Trinity University and the University of Cyprus. Her working experience in the private and public sector in Cyprus as a practitioner Organisational Psychologist equipped her with professional experiences and expertise. She is an active member of the European Association of Work and Organisational Psychology (EAWOP) and of Cyprus Psychological Association.
Her research interests involve various topics and areas such as job design and redesign, workspace design, employees' well-being, organisational consultancy, organisational change and development, ergonomics, and career counseling and employability skills. Organisational Psychology, by nature, enables the innovative perspective in the research of various aspects, a fact that inspires my interests and activities as a researcher in the wider field of Business.
Fields of Expertise for Modules Delivered:
Organisational Behaviour
Human Resource Management
Research methods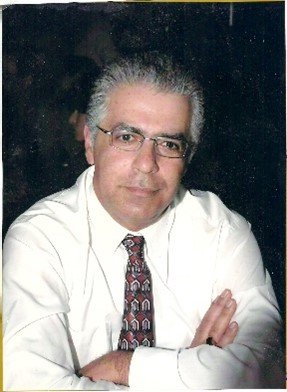 Mr Evis Tsiaklides
Visiting Lecturer
Evis Tsiaklides holds a bachelor's degree in Biology from St. Louis University in USA an MBA with emphasis in International Business and Marketing and a Post Graduate Diploma in International Marketing both from Lindenwood College in St. Louis, Mo. USA.
He has more than 30 years' experience in the private sector as well as teaching experience for the last 10 years. He began his professional career in 1987 in USA at McDonell Douglas Corporation and for the following 12 years he worked in various executive positions in USA corporations in the private sector.  
Upon his arrival back in Cyprus in the late 1990s he worked as part time lecturer at Cyprus College and a few years later as an Executive Director at a local company. In 2001, he found his own company and ever since he has been very active as a businessman and as part time lecturer. He is also an Accredited Business Consultant on Management & Marketing by the Cyprus Institute of Technology.
His main interest include:
Stay up to date in the field of economic developments and global growth
Watch trends in international business and globalization
Strategic Alliances for growth and reduced expenditures                  
Fields of Expertise Incudes:  
International Business
Global Marketing
Management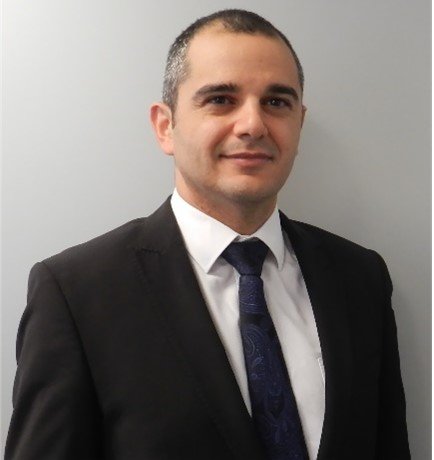 Mr Pieris Pieri
Visiting Lecturer
Peter Pieri graduated from the University of North London earning a BA (Hons) in Accounting and Finance, is a Fellow member of the Association of Chartered Certified Accountant and is a member of the Institute of Certified Public Accountants of Cyprus. Peter latest academic achievement was the Cyprus Securities and Exchange Commission Advanced Certification provided by the Cyprus Securities and Exchange Commission.
Peter worked in central London in the audit profession for 6 years and returned to Cyprus to join KPMG where he spent 12 years as a senior manager. Working at KPMG Peter formed part of the KPMG Audit Methodology lecturer's team providing seminars in audit and accountancy for 9 years to all levels from trainee accountants to Partners. Overall, Peter has 18 year experience both in Cyprus and London, United Kingdom in audit, accountancy and taxation with main focus in financial services sector and real estate sector for large multinational, public, private companies and large investment funds.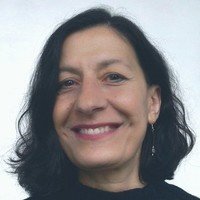 Ms Anna Thomas
Visiting Lecturer
Anna Thomas is a veteran social and market researcher with over three decades' experience directing market research operations in Cyprus and abroad, with a specialization in qualitative research.
During her long career, she has travelled extensively in the Middle East, North and West Africa and Eastern Europe, establishing research projects and offices for both public and private sector clients. She has designed and overseen consumer research projects commissioned by multinational corporations in the FMCG and manufacturing sectors, advertising agencies, communications specialists and the banking sector. She has also developed and implemented social research programs commissioned by civil society organizations such as the United Nations Development Program (UNDP).
Anna originally trained as a teacher and continued her studies to obtain a degree in Social Science (Sociology) in Manchester.
Fields of Expertise for Modules Delivered:
Market Research
Research Methods
Statistics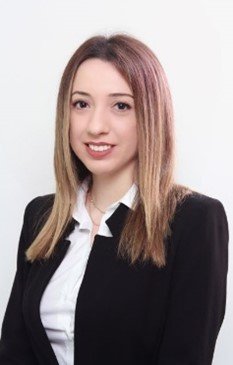 Dr Eleni Erodotou
Visiting Lecturer
Dr Eleni Erodotou is a visiting lecturer at CIM in Business Information Systems. Dr Erodotou completed her doctoral studies in 2019 at the University of Cyprus with collaboration with CERN in Switzerland, with a subject on Physics with specialization in data analytics from data collected from CMS detector. She started working as a consultant in 2017 providing data and analytics services in various industrial sectors in Cyprus. She is experienced in statistical analysis, mathematical modelling, business intelligence gathering, and business analysis. Through her work experience she has extensive records in development and implementation of business information systems in financial and retail sector.

Mr Konstantinos Taramountas
Visiting Lecturer
Konstantinos Taramountas is a practising lawyer in the corporate and commercial department of Dr. K. Chrysostomides & Co LLC. He studied law at the University of Reading before obtaining an LLM on Tax Law at LSE. In 2018, he was awarded the Pump Court Tax Chambers Prize for the best performance in the Taxation programme in LSE's LLM. Konstantinos advises clients on a wide spectrum of corporate and commercial law matters and he is specialised in the provision of tax advice, international tax planning and wealth planning for high net-worth individuals. His research and publications are focused on international and corporate taxation. He has published in leading journals such as Intertax and LSE Law Review. He is an appointed member of the Companies, Tax Planning and Stock Exchange Committee, of the Cyprus Bar Association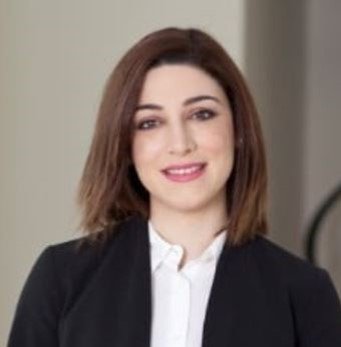 Ms. Ourania Vroundou
Visiting Lecturer
Rania is a lawyer with a 9 years post-qualification experience in Cyprus. She currently works as a senior managing associate at a reputable law firm in Nicosia.
Her areas of expertise include commercial law, intellectual property law, private client and regulatory aspects of innovation.

Memberships: Cyprus Bar Association, member
Society of Trust and Estate Practitioners (Cyprus Branch), TEP
Commercialization of Brands Committee, International Trademark Association (INTA), member
UCITs Committee, Cyprus Investment Funds Association (CIFA), member

Professional Qualifications: Certified person for provision of investment services (Advanced Examination)
Accredited Mediator

Education: Legal Practice Course (LPC), University of Law (Bloomsbury)
LL.M (Commercial), University of Bristol
LL.B, University of Leeds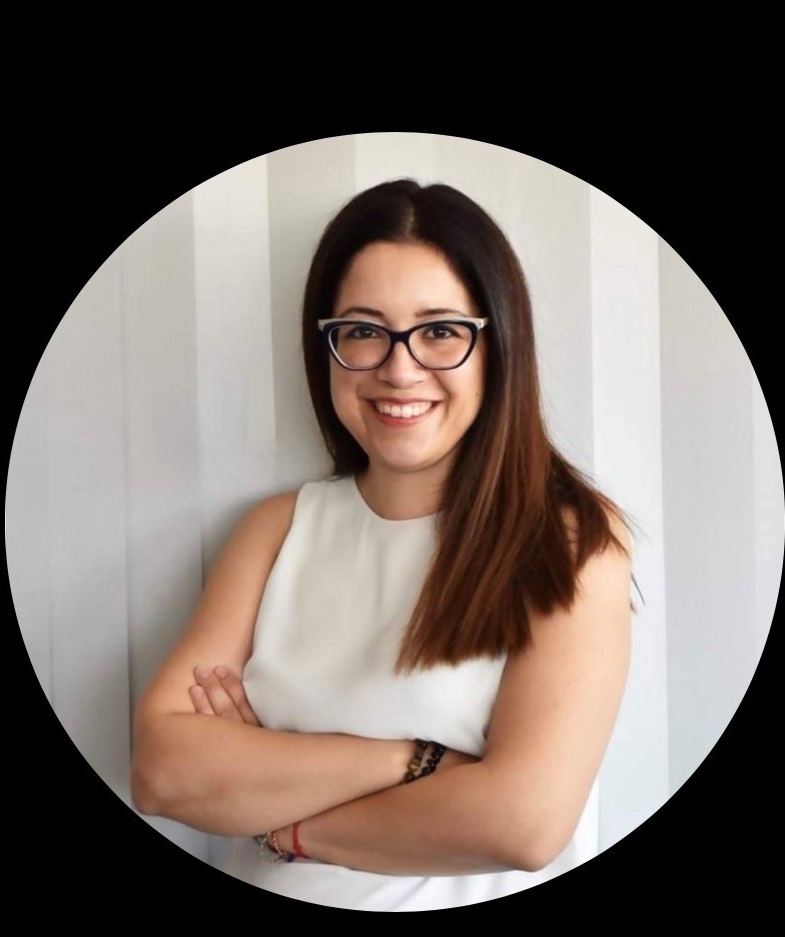 Ms Athena Neophytou
Visiting Lecturer
Athena Neophytou is an accomplished and dynamic HR professional with a proven track record of shaping HR practices to align seamlessly with business objectives while fostering the success of employees. Her dedication to continuous improvement and innovative HR strategies has consistently positioned her as a valuable asset in driving organizational growth and enhancing employee satisfaction. Drawing from a wealth of experience and expertise, Athena possesses a keen understanding of the details of HR management. Her ability to leverage data analytics and HR metrics enables informed decision-making, optimizing HR processes for maximum efficiency. Athena's strong background in academia, coupled with her extensive practical experience, empowers her to impart knowledge effectively, preparing future HR leaders to navigate the ever-evolving HR world with confidence. Her commitment to staying ahead of industry trends ensures that her HR practices remain innovative and impactful.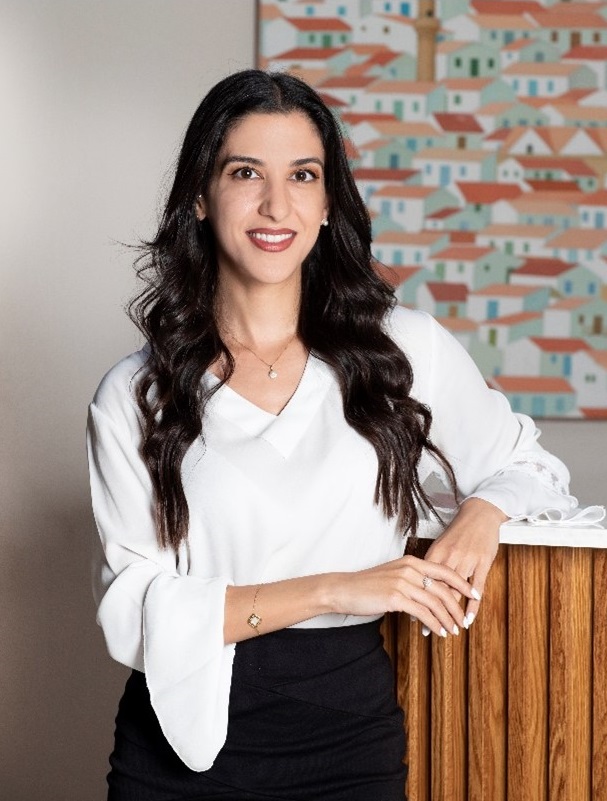 Ms Christia Hadjispyrou
Visiting Lecturer
Christia Hadjispyrou is a practising lawyer in the Litigation Department of Dr. K. Chrysostomides & Co LLC. Christia specializes in advising international and domestic clients on various aspects of Constitutional law and Public law including issues arising in connection with Public Procurements and Citizenship Law. She further advises clients in disputes before the Industrial Disputes Tribunal and at the same time Christia deals with matters relevant to prerogative writs (Mandamus/Certiorari) before the Supreme Court of Cyprus. 
Admitted
Cyprus Bar Association (2019)
Ranking 1st at Evidence Law and 2nd in the overall ranking (Legal Council Cyprus Examinations 2019)
Education
MSc in Applied Economics and Finance (Department of Public Auditing), National and Kapodistrian University of Athens
MSc BRICS: "Economy-Society-Foreign Policy" (Department of International and European Studies), University of Piraeus
LLB in Law Faculty, National and Kapodistrian University of Athens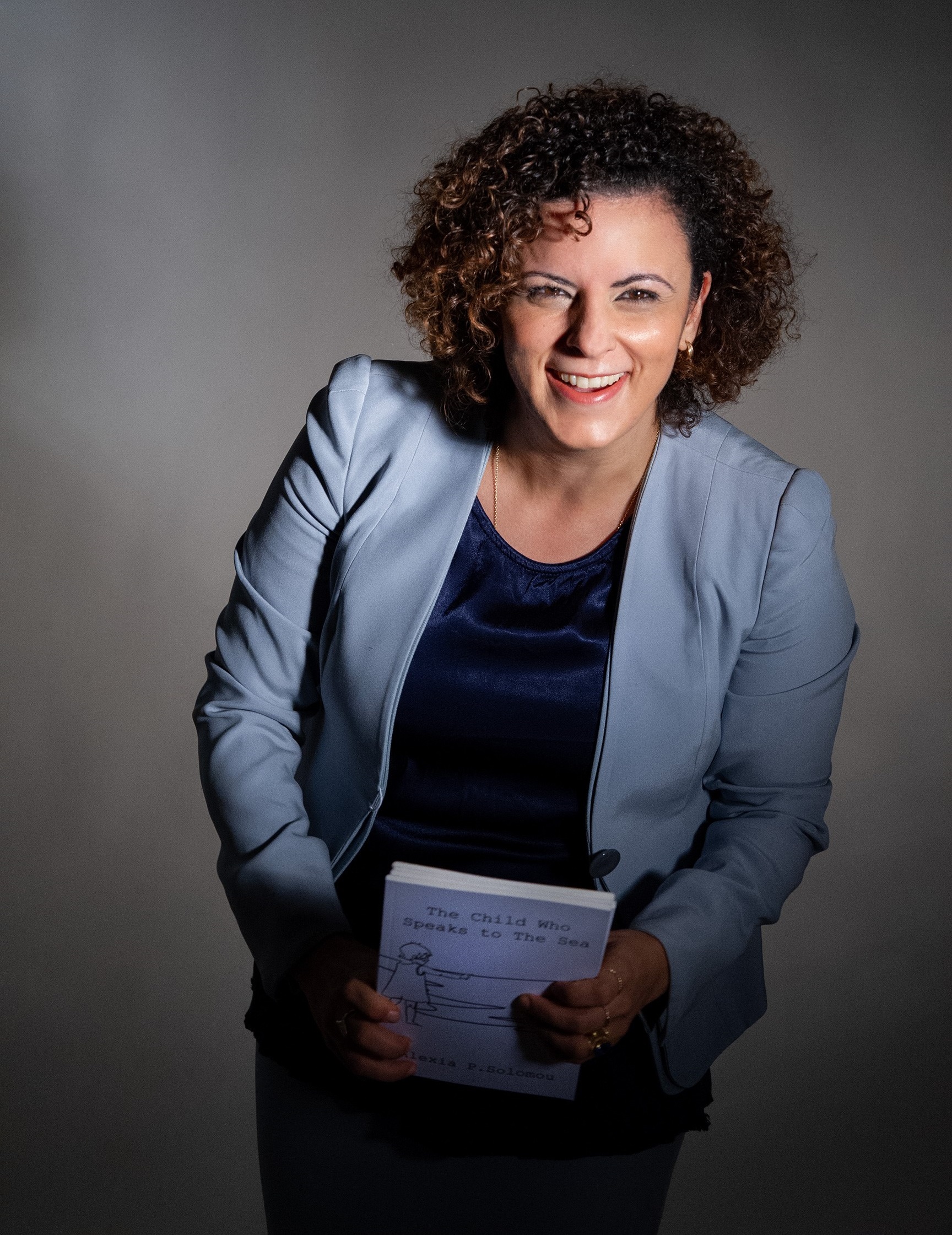 Ms Alexia Solomou
Visiting Lecturer
Alexia P. Solomou is an international law expert, currently serving as Case Expert (Intermediate) at the European Union Agency for Asylum and Faculty in Law at UNICAF since 2020. She previously worked as an Associate Legal Officer at the International Court of Justice for 4 years, during which she received the award of Best Young Cypriot Lawyer Abroad 2018.  She was previously Research Associate to Professor James R. Crawford AC, SC at the University of Cambridge and before that Research and Publications Assistant to the Director of the Lauterpacht Centre for International Law. She is admitted to the Bar of England and Wales (2015) and to the Bar of the Republic of Cyprus (2013). She is one of two Cypriots holding the Diploma of The Hague Academy for International Law. She also holds an LL.M from Columbia Law School and an LL.B with French Law from University College London and the University of Paris II (Panthéon-Assas). Her main areas of expertise include international dispute resolution, international human rights, international criminal law, asylum and refugee law, land and maritime boundary delimitation and the use of force in international law.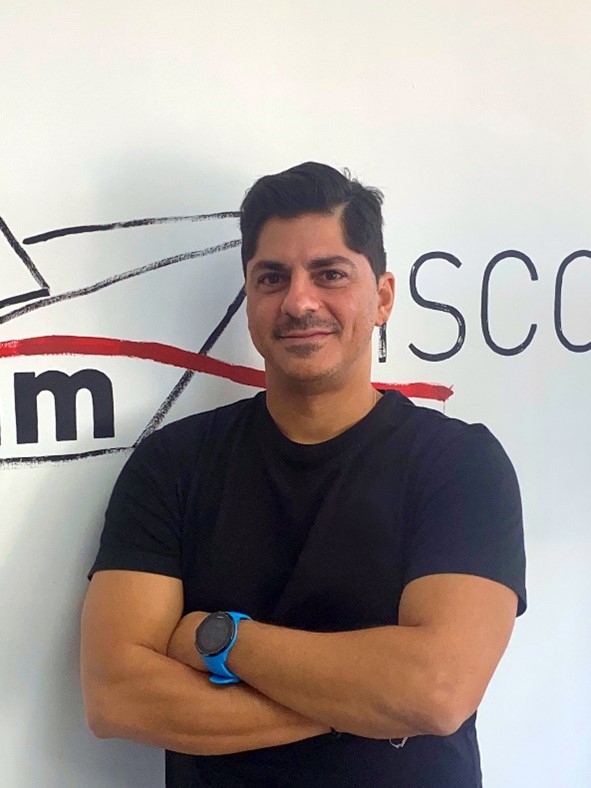 MR ANDREAS PAVLOU
Visiting Lecturer
Andreas Pavlou holds a BSc in Computer Science and an MBA in Marketing from the St. John's University in New York. Upon his return in 2005, he was recruited by DELEMA MCCANN CYPRUS and has been part of the team since. He is currently serving as Digital Services Director.

Andreas believes that a learning culture holds the key to success. He believes that change can only lead to improvement, as the marketing industry is rapidly adapting and has transformed to a consumer dominant "ballgame". At the same time, external factors that have massive impact, affecting both the consumers and the markets, have become more frequent than ever. This means that both brands and individuals can no longer remain "static". The ability to adapt and master change is a challenge that can only be addressed with constant learning and a willingness to change, while always having in mind the end goal of your strategy. We learn from our mistakes, we fall, we push on and evolve.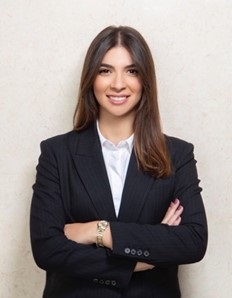 MS NATALIA GEORGIOU
Visiting Lecturer
Ms Natalia Georgiou is a Visiting Lecturer at CIM. Natalia is an Attorney, member of the Bar Association of Cyprus and Internal Legal Advisor at the Bank of Cyprus Financial Services Company. She has been a practising lawyer and more specifically a Litigator at a Top Legal 500 firm until very recently. She practiced primarily as a family lawyer and a civil litigator on work including but not limited to banking law and negotiations, debt recovery, property law, estate administration and alternative dispute resolution (ADR). After her high school graduation, she was admitted to the School of Law of the University of Reading from where she graduated in 2019 with Honours. In the same year she was admitted to the University of Law Legal Practise Course (LPC) and Postgraduate Program (LL.M.) which she completed with the grade 'Distinction' in 2020.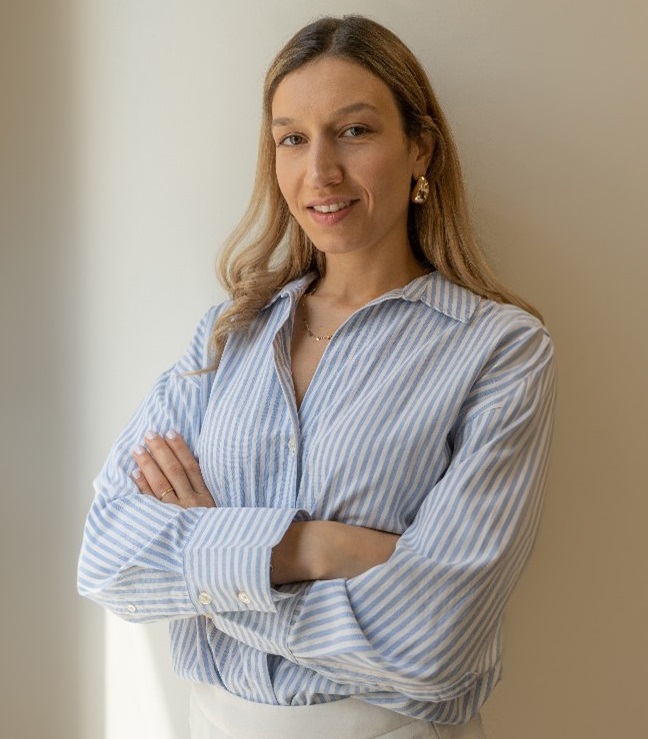 MS CHRISTINA ROUSSOU
Visiting Lecturer
Christina started her Business Studies at the University of Leicester and took a Master's in Marketing Strategy & Innovation at the Cass Business School of London. She set off her career as a business development manager where travelling and international relationship management was a key starting point of her career. In 2017, she entered the marketing/advertising world, where she developed her digital advertising skills. Currently, as a New Business & digital strategy director at Orb communications, she provides strategic thinking for the company's portfolio of brands and is actively involved in the development of the company's digital product, offering new business projects.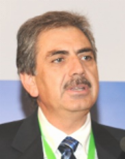 MR. GEORGE ASHIKALIS
Visiting Lecturer
George Ashikalis has 25 years managerial experience as Head of Industrial Relations, Head of EAC Education and Training School, Director of Operations and Personnel and Purchasing Manager at the Electricity Authority of Cyprus. He has extensive experience in the European Social Dialogue, as Expert Advisor of the Employers' team in the meetings with the European Commission and the European Employee Union Federations. As an Expert-Consultant in Labour Relations he participates regularly in Parliamentary Committees on Labour issues and the Consultative Labour Body, representing the Cyprus Independent TU Federation. He participated at the 88th ILO Convention in Geneva as Advisor to the Employers and Industrialists Federation.
He has been speaker at 16 International Conferences and chair to four others, 3 of which in HRM.
He is a Chartered Manager, Chartered Fellow of CIPD and Chartered Engineer, an Honorary Member and Fellow of the CyHRMA and has been a member of its Board of Directors/Treasurer/Vice-President for over 12 years. His academic qualifications include an Electronic and Electrical Engineering Degree from the Victoria University of Manchester and post-graduate qualifications in Engineering Management from the Joint Board of Engineering Management, MBA from the CIIM and MSc in Industrial Relations and Personnel Management from the London School of Economics and Political Science.
He taught the subject of Labour Relations at the University of Cyprus and at the MBA and the MSc HRM programs at the University of Cyprus as guest speaker.