Access to Intranet can be done by heading to the CIM website (www.cim.ac.cy) and clicking on the top right hand corner for 'Intranet' or simply go http://intranet.cim.ac.cy/

Your username is always the email address you provided to CIM when submitting your Contract and forms. If you need to change your email address please notify your Administration Campus immediately – Limassol (Limassol@cima.ac.cy) or Nicosia (info@cima.ac.cy).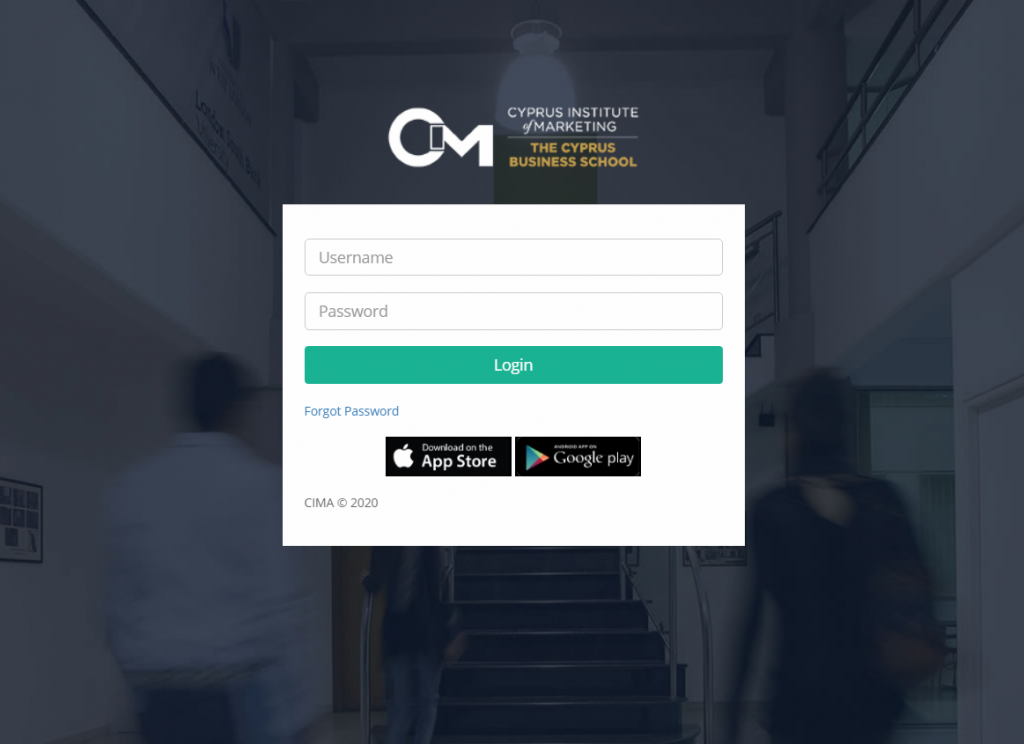 Any Intranet-related problem may be directed to ithelpdesk@cima.ac.cy which is attended to from Monday – Thursday (9:00am – 15:00pm) and Friday (09:00am – 14:00pm).
Optional you can download our app from App Store or Google Play