Retail expert Fanos Tekelas considers the ups – and many downs – of the retail sector in Cyprus
The retail sector is one of the most important clusters of the Cypriot economy, representing 27.4% of Cyprus's GDP. While the retail market in Cyprus was growing slowly but surely over the years, this incremental growth was sharply halted when the economy of Cyprus found itself in a recession in 2009.
Turnover Value Index of the Cypriot retail sector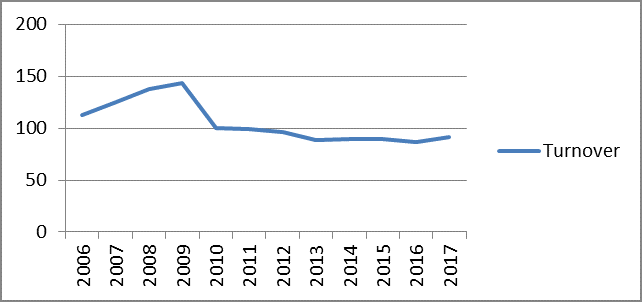 Looking closely at other European retail markets, retail stores have shrunk across Europe – particularly in southern European countries. Figures from Eurostat (2016) show southern retail markets in Greece, Italy, Portugal and Spain to have experienced a substantial decrease in turnover. Actually, the Cypriot retail market's shrinking was partly the result of the economic crisis in Greece and the significant economic ties that Cyprus has with Greece. The Cypriot retail sector has also experienced a decline due to the Cypriot bailout agreement which led to the 'haircut' on bank savings in March of 2013.

All clusters of the retail sector were affected: the retail of textiles and clothing experienced a decrease of 6.4%; the retail of electrical goods a 15% decrease; the retail of computer equipment and books a decrease of 6.3%. The fashion retail sector has also experienced dramatic consequences.

We have seen retail stores on several occasions shut down, relocate, or downsize. This was most evident during 2011-2012 and 2013-2014 where many urban and rural businesses were advertising closing down sales. But this was also the result of the development of shopping malls throughout the island. Three of the largest shopping malls in Nicosia, Limassol and Paphos have attracted both small and large retail stores, which had as a result the increase of turnover of the retail value index. For instance, My Mall in Limassol accommodates large retail chain stores such as Aldo, Adidas, Zara, Guess but also small retail stores that they managed to enter the complex business environment that shopping malls provide. Similarly, the biggest shopping mall (in Nicosia) accommodates a variety of retail stores, including computer and telecommunications, fashion, and non-specialized products. The negative of this development is that it has been catastrophic for small retailers, since they don't have the resources to follow the competition and relocate their shops. Small retailers actually represent the vast majority of the retail sector. According to the Cyprus Statistical Service's survey in 2015, there was a total of 9413 retailers in Cyprus out of which 9015 were micro (0-9 employees), 345 small (10-49 employees), 41 medium (50-249 employees) and only 12 large (250+ employees). Hence, small retailers are the backbone of the Cypriot retail sector and their importance is significantly acknowledged.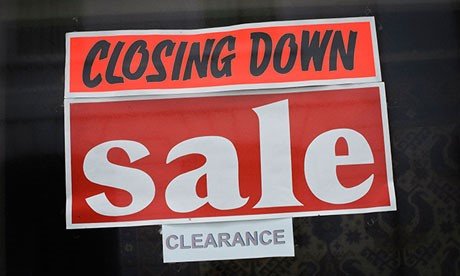 Policymakers should understand that a large proportion of the retail industry is supported by small local retail companies, which are unable to compete with large retail stores. They should assist retail owner-managers and directors in competing with international retail chains in order to establish continuity in the business environment and enhance their survival skills. One idea would be to introduce funding schemes aimed at providing small retail shops with investment opportunities.