CIM-VK Digital Marketing Conference, 6-7 October, St. Raphael Resort, Limassol
Digital Marketing Conference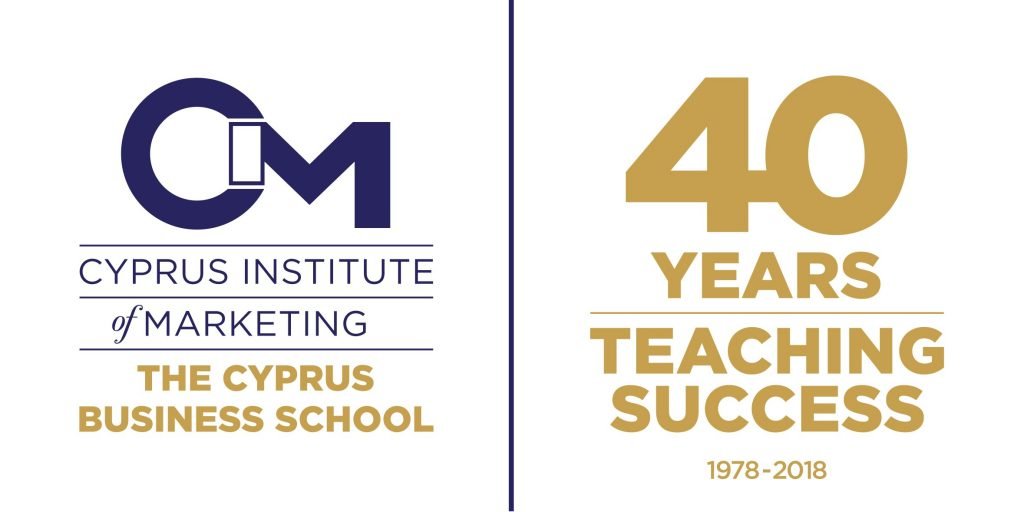 6-7 October, St. Raphael Resort, Limassol
Digital Marketing Conference for professionals of all levels, beginners to advanced.
VESTNIK KIPRA Group in cooperation with CIM-Cyprus Business School  (CIM) presents the Digital Marketing Conference aimed at providing participants with the latest information on how to arm yourself with the tools you need for the most effective online marketing campaigns.
For more information and registrations please visit 
here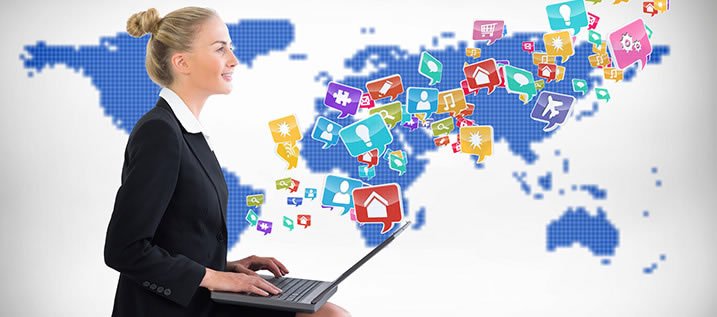 This is a unique opportunity to gain hands-on knowledge from experienced professionals and learn how to get the most from online marketing opportunities, plan your campaigns and allocate budgets for maximum results. The Digital Marketing Conference is also a great platform for networking with industry specialists. Who knows, you may find your next client, partner or co-worker at the Conference.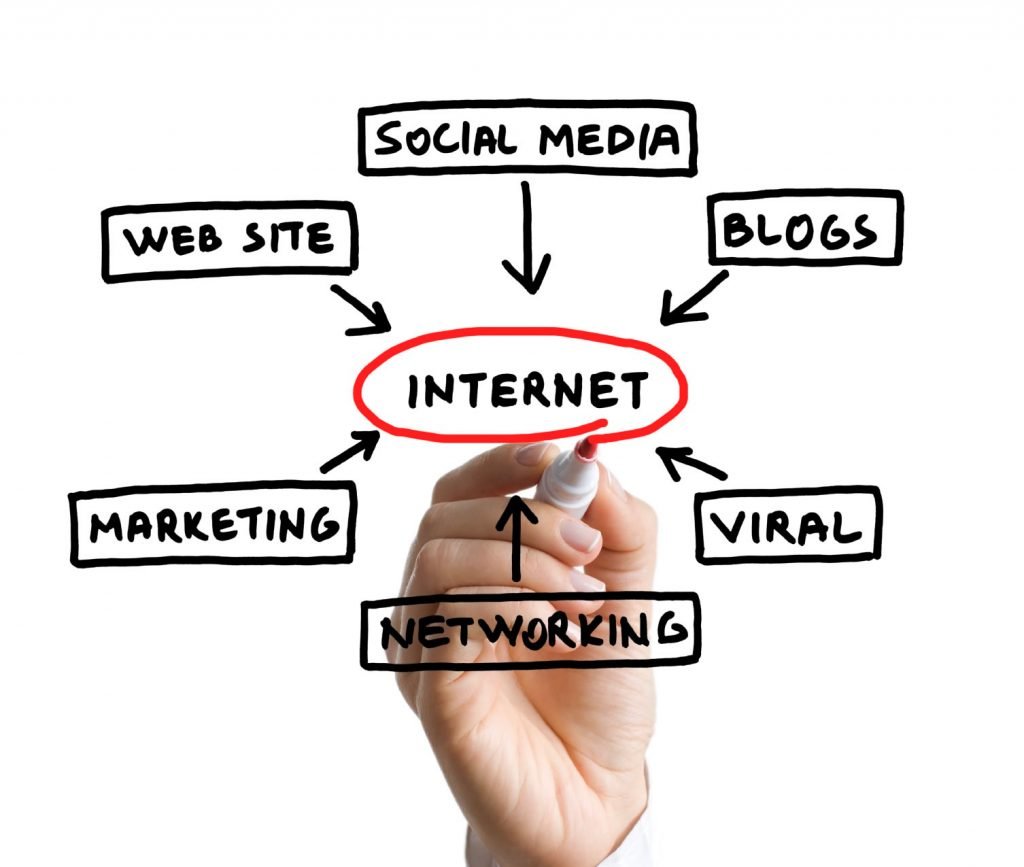 The Conference will consist of plenary sessions, workshops and seminars. Discussion topics include:
• Paid and organic ways to market to local and international businesses online,
• Best e-commerce platforms for small businesses,
• Ready solutions for big companies: how to make your internet marketing campaign successful and allocate your budget smartly,
• Small business in Cyprus: how to attract customers, using the right internet instruments for the best results,
• Internet marketing for advanced users: why you should maximize your local SEO efforts, how to enhance your internet marketing campaigns, and further steps to increase your knowledge and experience.

Who Should Participate?

1. Site owners, who wish to increase sales by employing online marketing techniques,

2. Marketing executives who are in charge of the online promotion of a company and its goods/services,

3. SEO specialists, copywriters, social media marketing experts and web analysts who want to gain more in-depth practical skills,

4. Beginners and students aspiring to become specialists in digital marketing.
Language of the Conference
The language of the Conference and workshops is English.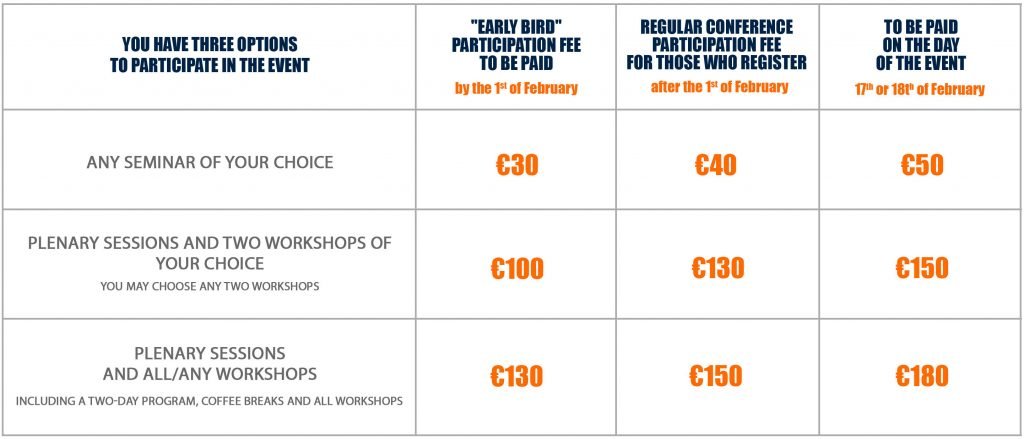 The fee includes 19% VAT and can be paid by a bank transfer, paypal, credit/debit card, cheque or cash.

For more information please contact Project manager Sergey Hill: Tel. +357 25 590530, e-mail: sh@vkcyprus.com

Group CEO: Natalia Kardash – nk@vkcyprus.com, tel. 99 587156.
Day 1 (Friday, October 6th)

Morning plenary sessions.
9.00-13.00. Speeches of VIP guests and all invited professional speakers.

Afternoon Workshops.
14.00-15.30 – Practical Workshops (1-3)
16.00-17.30 – Practical Workshops (4-6)
Day 2 (Saturday, October 7th)
10.00-11.30 – Practical Workshops (7-9)
12.00-13.30 – Practical Workshops (10-12)
14.30-16.00 – Practical Workshops (13-15)
16.30-18.00 – Practical Workshops (16-18)
Theocharis Katranis
For more than 20 years, Theocharis Katranis was working in Top Managerial & Marketing positions in some of the best and most successful companies in Cyprus. Today, he is consulting small & medium size companies, the way to build their presence in the Internet in a professional manner. He also teaches Business and Marketing in CDA College in Limassol.
Adonis Anastasiou
Adonis Anastasiou founded Adonis Business Academy in 1999 and his amazing 100% success rate, in increasing the sales of his clients, makes him the ideal Sales Trainer for any company that strives for growth in a competitive environment.
He has studied Administrative Management and Economics at California State University of Los Angeles and he is an approved lecturer of the Human Resource Authority of Cyprus. He has been training and coaching clients for the last 20 years. He is a Lecturer at Cyprus College and he is invited as a guest speaker to various Universities such as the University of Central Lancashire, University of Nicosia, University of East London and many others. The areas of his expertise include Business Training, Sales Coaching, Personal Development and Social Media and Digital Marketing.
Charlotte Day
Content Marketing Strategist & Creative Director at Contentworks.Agency. Writer and influencer specialising in content marketing strategy and social media engagement.
With 500+ articles published and an active network of followers, Charlotte is a recognized voice in the busy digital marketing world.
Chrystalla Zachariou
Marketing Strategist. Having studied marketing and advertising in NY and with 20+ years' experience in the field – including agency life (Account Director), B2C and B2B (Marketing Manager) and her own integrated marketing consultancy business – Chrystalla lives and breathes marketing!
Combining her strategic self with her creative nature she is fully dedicated in developing and implementing successful marketing strategy and producing high-quality content. She is always exploring new technologies and up to date with the latest trends.
Chrystalla is always available to discuss exciting ways to reach your audience.

Evagoras Kasinides
Managing Director of Anaglyfo Consulting. His business consulting and training expertise are in the areas of business development, operations, business process re-engineering and strategy. He has completed successfully more than 100 projects in these areas in prestigious companies all over Cyprus. Evagoras has studied Industrial Engineering (Cum Laude) from New Jersey Institute of Technology and has an MBA from the University of Liverpool. He is an HRDA approved lecturer.

Pantelis Vladimirou
Mananging Director of Webarts Digital Agency in Cyprus. Webarts offers today Inbound Marketing and Website redesign services to 170 clinets in Cyprus, including Zorbas, Cyprus Airport Duty Free, Zavos Group, Dimco, Peletico, Euroblinds, CYTA, Prime Property and many more. Working with a team of 12 people and a variation of expertise his goal is to help business succeed their marketing and sales goals thought Inbound Marketing channels. Pantelis was one the founders of Inbound Marketing in Cyprus who started growing in 2012 and the one the ambassadors of influential marketing with content and engaging techniques. Pantelis started his career from Computer Science sector, then while doing his MBA he realized that when you add together Science, Technology and Content, you have the most effective and modern way of doing Marketing.

Stavriana Nathanail
Digital Marketing Freak. Social Media Addict and a wannabe Growth Hacker. On my free time I train dragons. Strongly believe that for every action there is an equal and opposite reaction and a social media overreaction! Want to be a Digital Marketing Ninja, you? Certifications: Hubspot Inbound Marketing, Google Adwords, Hootsuite Social Media Marketing, Google Analytics.

Victor Efthimiades
As Executive Director leads Axiom's strategy formulation and international market development, with a 25-year tenure in strategic marketing, business process modeling and software engineering. His professional experience spans the design of complex software algorithms and data models, to the development of loyalty management business models for industry verticals, including retail, banking, travel and entertainment. Complimentary to his leadership role, Victor has architected and managed to implementation a number of large loyalty coalition programs across Europe. Victor holds a Masters degree in Software Engineering from the National Metsovio Technical University of Athens, Greece and a Masters in Business Administration from the University of Sheffield, UK.

Wassim Khateeb
CEO of Millenium Diamonds, a company providing full solution for online trading of physical certified diamonds. He founded with his partners the company in 2016 after holding various positions in the financial and insurance sectors. Mr Khateeb holds an Msc in Business Engineering with highest distinction mentions, from the prestigious Louvain School of Management in Belgium and have few publications on his credit.